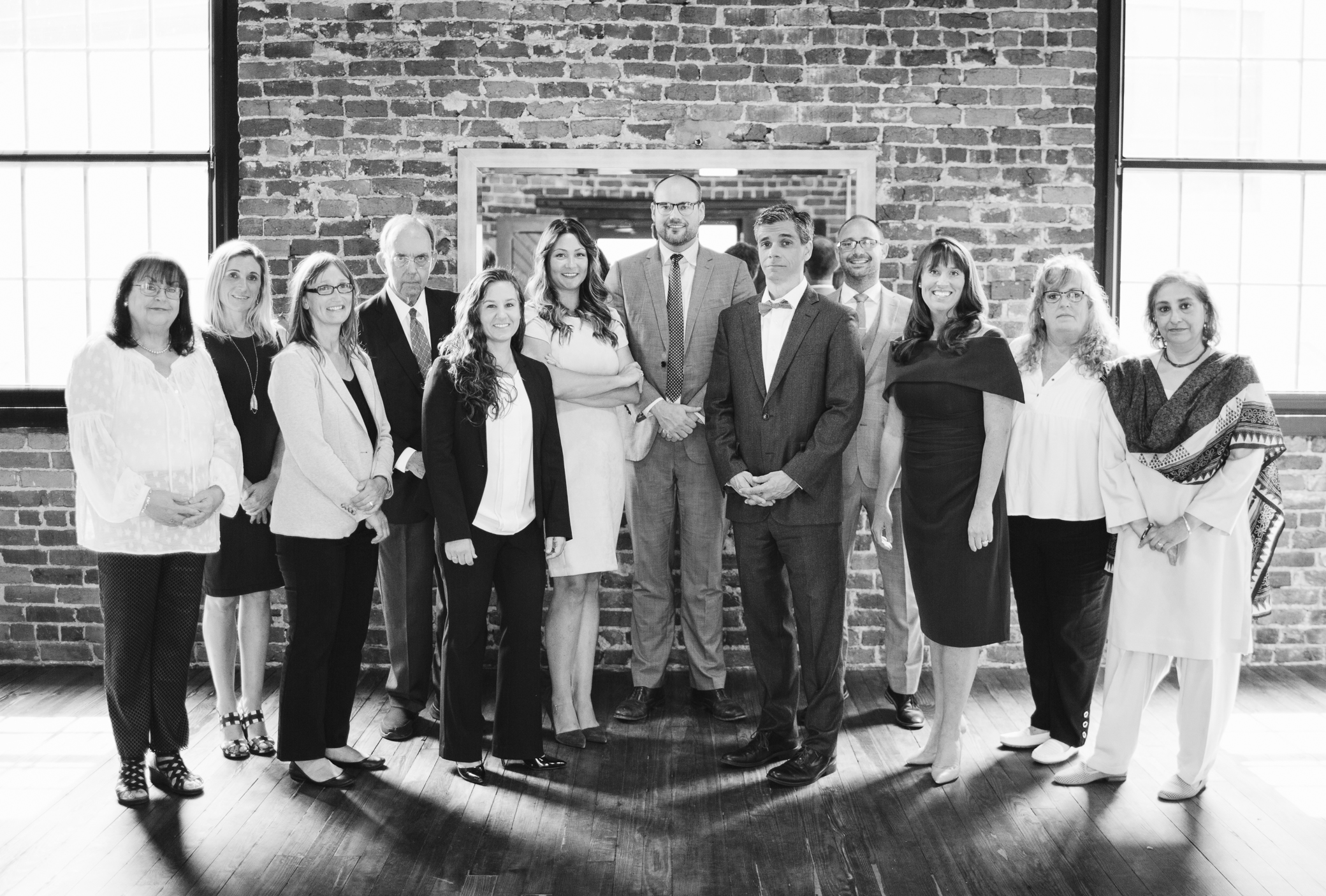 MEET THE TEAM OF CHARLOTTESVILLE ATTORNEYS AT
The Charlottesville attorneys at Tremblay & Smith, PLLC, have over 150 years of combined legal experience. We hold prestigious state-wide awards for excellence and have positive relationships with local governments, companies, committees, and individuals.
Our clients almost exclusively find us through trusted referrals instead of mass marketing efforts. We serve clients in Central Virginia, Charlottesville, and Commonwealth areas but also represent individuals and companies in Washington, D.C.
While our lawyers focus primarily on the following types of law: divorce and family law, medical malpractice and personal injury, and corporate and business law; we have also won distinguished defamation, eminent domain, and estate planning cases. We handle a wide range of legal solutions and tailor-make strategies to suit your exact needs.
Our Charlottesville attorneys are ready to aid your legal situation. Read more about our team members' specializations below and contact us today.
FIND THE RIGHT CHARLOTTESVILLE ATTORNEY FOR YOUR NEEDS
Medical and Legal Malpractice Law, Motor Vehicle Collisions, Personal Injury Law, Defamation Law, Eminent Domain, and Civil Litigation.
DIVORCE, EQUITABLE DISTRIBUTION, SPOUSAL SUPPORT, CUSTODY & VISITATION, CHILD SUPPORT, PROTECTIVE ORDERS, PRE- & POST-NUPTIAL AGREEMENTS, MODIFICATION CASES, ENFORCEMENT PROCEEDINGS
CRIMINAL LAW, GUARDIAN AD LITEM, FAMILY LAW, DIVORCE, PROTECTIVE ORDERS, ADOPTIONS, GUARDIANSHIP & CONSERVATORSHIP
DEFAMATION, BUSINESS DISPUTES, CATASTROPHIC PERSONAL INJURY, LAND USE & ZONING APPEALS
GENERAL COMMERCIAL LITIGATION, MEDICAL MALPRACTICE, MOTOR VEHICLE COLLISIONS, TRUCKING ACCIDENTS, WRONGFUL DEATH, TRAUMATIC BRAIN INJURY
DIVORCE, EQUITABLE DISTRIBUTION, SPOUSAL SUPPORT, CUSTODY & VISITATION, CHILD SUPPORT, PROTECTIVE ORDERS, PRE- & POST-NUPTIAL AGREEMENTS
DOMESTIC & FAMILY LAW, ESTATE PLANNING
BUSINESS LAW, DEFAMATION, PERSONAL INJURY